That New Dress' London Road Jewellery Earring Edit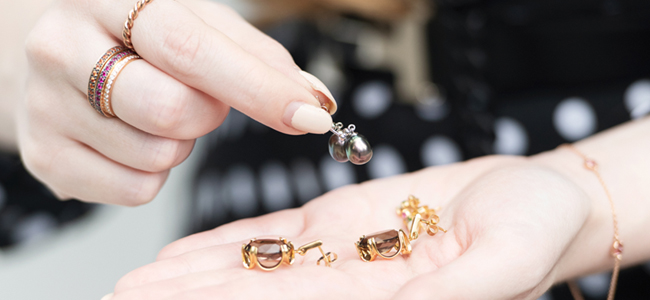 Style blogger The New Dress explores our earring selection as she prepares to get her ears pierced. Take a look at Dominique's hand-picked earring edit here.
Somehow I have managed to get to 30 without a single piercing or tattoo. I think this makes me an oddity (most women at least have their ears pierced) and I've started to think I'm majorly missing out!
Finally, at this ripe old age I'm considering piercing my ears…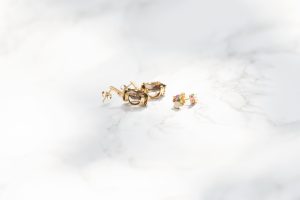 Until recently my eyes hadn't been fully opened to the delightful and glittering world of earrings. Obviously, I'd admired from a far and noticed them sparkling in other people's ears but I never got truly excited by them.
This all changed when London Road Jewellery kindly offered me the opportunity to select a few pieces from their beautiful and extensive collection for a photoshoot. Having free reign to choose whatever my heart desired was much like being a kid in a candy store but I found myself repeatedly lusting after the same thing; earrings.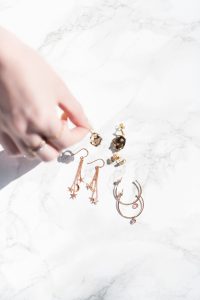 After being greeted by gorgeous earring after gorgeous earring I knew if I was ever going to pierce my ears, these were the ones I wanted to wear.
These are few of my London Road Jewellery highlights: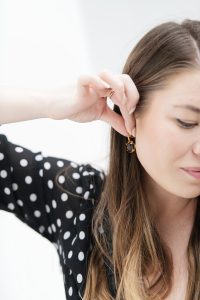 I'm starting with my absolute favourite, the Bloomsbury Smoky Quartz Cocktail Earrings. I adore the vintage feel these have. They remind of me of something from the 1920s.
They're a perfect statement without being over the top and would be my ideal day-to-day earring.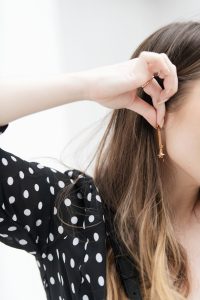 For those days I fancied something a little more statement. I would wear the 3D Starry Night Drop Earrings. We all know I have an obsession with stars so it's hardly surprising I'm drawn to these. Dangly earrings seem to be all the rage at the moment but I like that these are a perfect blend of statement and elegance.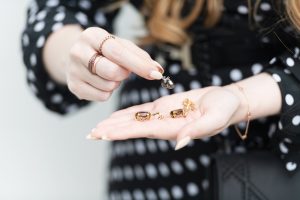 Thirdly, I think every girl needs a pair of pearl earrings in her jewellery box. I'm captivated by some of the more unusual coloured pearls, such as this peacock version which dance between blue to black to green depending on the light. I also love their bonze pearl which is spectacular, check it out HERE.
London Road Jewellery's pearl earrings start from £69.99 which I personally think is very good value considering you're getting genuine pearls in either 9ct gold or solid silver.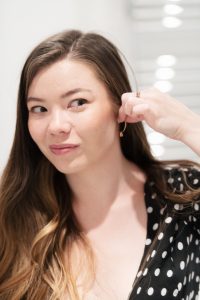 Also, from what I've heard when it comes to earrings you're so much better off investing in real gold and silver. I would honestly rather spend once on something which will become an heirloom than five pieces of costume jewellery that will potentially turn my ears green!
If truth be told, the only thing holding me back is I'm a baby and the needle part is toying with my emotions. For all those that do have their ears pierced please leave lots of comments below letting me know how painless it is!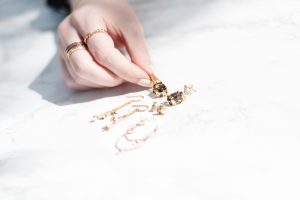 A big thank you to London Road for sponsoring this post and giving me the opportunity to try a few of your earrings before I make my final decision.
Images and words by That New Dress