London Road Christmas Gift Guide: 2017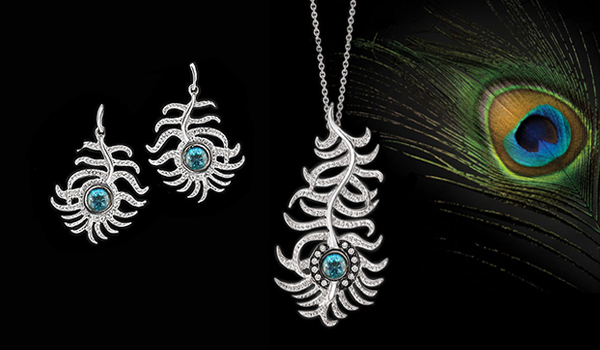 It's the most wonderful time of the year, as the song goes… and at our London workshop we're busy polishing up the brightest and best of our collections, ready to bring some very special sparkle into lucky stockings this Christmas.
(With free worldwide shipping and gift wrapping thrown in, our London Road elves provide a service to rival Santa's!)
Jewellery always makes a wonderful gift, and as a third-generation family jewellers we know a thing or two about the craft, quality materials and classic designs behind pieces that will stand the test of time.
In our 2017 gift guide, we've picked out something from everyone, showcasing the very best of our design and workmanship for a gift she'll treasure.
From mums, sisters, girlfriends and grandmothers, we've got the perfect gift for every style and budget. After all, the very best gifts are those which reflect your loved one's unique style back at her, showing just how much you appreciate what makes her so special.
If she's… a night owl
If it's not a night on the tiles it's candlelit dinners stretching into the small hours – she loves the glitz and glamour of the evening, and the thrill of finding the latest nightspot or the best-kept secret restaurant for a lingering supper. Her heels are high, her handbag's pocket sized and she's never less than perfectly dressed for wherever the evening takes her.
Drawn to luxe textures, velvet and sequins, the Christmas party season is made for this woman, and these glittering pieces from our starry night collection will thrill her with the thought of which new year event to wear them to..
Stunning Yellow Gold Rose Cut Diamond Moon Starry Night Earrings
The hand selected diamonds in these pieces are "rose cut", a technique often seen in Victorian jewellery which gives them a mesmerising twinkle in candlelight, set off my the black rhodium finish.
If she's… classically elegant
Trends come and go but elegance, subtlety and incredible quality are what makes this lady stand out. Think beautiful cashmere, heirloom pearls and well loved jeans. It's not to say she's not her own woman. But she doesn't feel the need to stand out with splashy statements; discreet twists on classic styles to wear everyday are her go-to pieces.
Rose gold, with its warm hue setting off tiny diamonds, is the perfect choice for a woman who's drawn to timeless style. She'll appreciate the quality of the materials we use and the attention to detail in our workmanship – knowing that while fads and cheap fashions come and go, these pieces will last and last.
If she's… an urban princess
Clean lines, modern finishes and cutting edge tech are what makes her tick. She always has the latest smartphone and if you haven't heard of the life-changing app that everyone's using, where have you been? This twenty-first century woman's style's all about architectural forms and bold choices; masculine tailoring, unexpected details and sharp sillhouettes means she always stands out.
For those women allergic to ruffles and frills, jewellery can be tricky to buy – nothing too twee or sentimental will pass muster. The contemporary shapes of our geo collection will have her heart racing, in clean cut diamonds that will sparkle against a wardrobe of urban neutrals.
https://www.londonroadjewellery.com/product/modern-white-gold-diamond-bar-geo-pendant/

 
If she's… one of a kind
Creative, flamboyant and comfortable in her own skin, in a crowded room, she's the one who always stands out. Her style swings towards the vintage, the oddball and the quirky and she's forever being stopped by curious strangers dying to know where she found that exquisite bag, necklace or scarf.
Her home is a colourful spaces mishmash of treasured finds from her travels and carefully sourced gifts she's bought herself – yet somehow she always manages to pull it off, with her unerring eye for style and a sense of just when to pull back.
Carnival Topaz, Rose quartz, Green and Purple Amethyst Necklace
Modern Yellow Gold Chequer-cut Multi-coloured Gemstone Carnival Necklace
Our carnival necklaces showcase the incredible gems we hand select from around the world, including blue topaz, amethyst, green amethyst, smoky quartz, green chalcedony, lemon quartz and rose quartz, in a colourful way to suit every taste.
These bubble rings use cabouchon setting to make the colours 'pop'. Our multicoloured ring is from our original collection and is still one of our bestselling pieces. Or, layer single rings for a totally unique stacked selection that's bespoke to her…
Make it a Christmas she won't forget
Our artisans work year-round to create these beautiful pieces, and if you don't see something you love here there's bound to be something in our collection that's just what you're looking for. Browse our collections or drop us a line to info@londonroadjewellery.com  to let us know who you're shopping for and what they'd love to unwrap – and we'll find the perfect present!