9ct White Gold Diamond Drop Earrings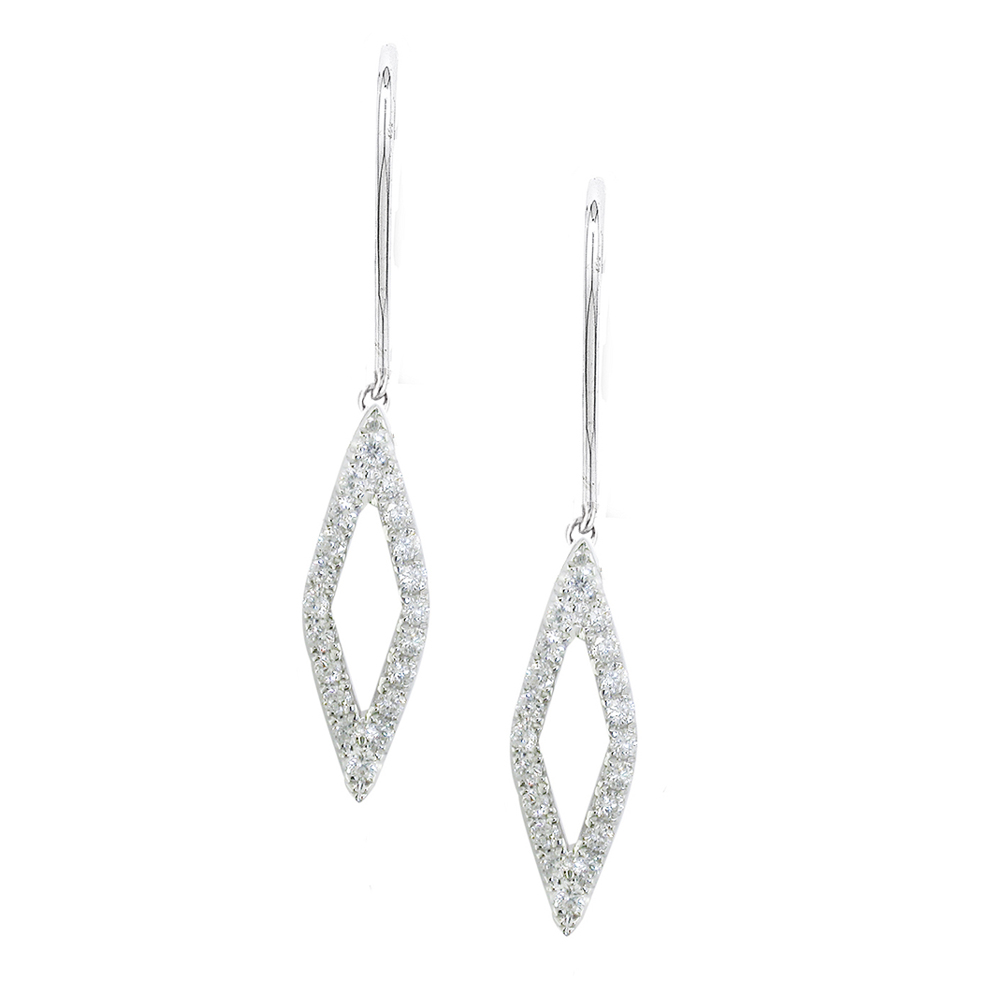 £625.00
Geometric White Gold Diamond Drop Earrings
These art-deco inspired white gold diamond drop earrings feature 40 dazzling diamonds set around a geometric diamond shape. With a nod to art deco style, they echo the vintage pieces you might find when combing through London's famous Portobello market – the world famous street that inspired the name of this stunning collection.
As the hardest substance in the world, diamonds have come to represent everlasting love, and their precious sparkle is a surefire choice for a breathtaking gift. They were first given as engagement rings in the Renaissance, when they were considered the pinnacle of romantic intent, and are still used to mark 60th wedding anniversaries. Symbolising strength and purity, they're the birthstone associated with April and have been prized throughout history.
The open diamond shape of these classic earrings sits comfortably from 9-carat white gold hook fittings. This stunning pair make a stylish statement worn alone for everyday.
Our ethical London jewellery is designed and hand-finished in the UK in our own London Road workshops, using traditional craftsmanship perfected over some 70 years of jewellery making.
Copy and paste this URL into your WordPress site to embed
Copy and paste this code into your site to embed