The Coronation Collection
The summer of 2013 celebrates the 60th anniversary of the Coronation of Her Majesty Queen Elizabeth II.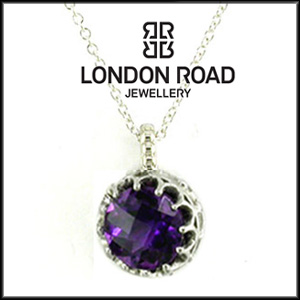 The summer of 2013 celebrates the 60th anniversary of the Coronation of Her Majesty Queen Elizabeth II. To mark this momentous occasion, the Summer Opening of Buckingham Palace included a very grand exhibition. A spectacular array of dresses, uniforms and robes worn by the royal party together with works of art, paintings and objects used on the day have been displayed to recreate the atmosphere of the wonderful event.
On Coronation Day, The Queen wore a Diamond Diadem (crown) designed by a British jewellery firm based in London, Bridge and Rundell. Created in 1820, the Diadem has 1,333 diamonds set in silver and gold. The queen chose to wear the Coronation Necklace, which was made for Queen Victoria in 1858 by the London Jewellers R. & S. Gerrard & Co. The Coronation Necklace has been worn at the coronations of three Queens prior to Her Majesty Queen Elizabeth II. The necklace currently consists of 25 graduated cushion-cut brilliant diamonds set in silver and gold links, with a large pendant diamond of 22.48 carats, known as the Lahore Diamond.
To celebrate the 60th anniversary of the Coronation, London Road Jewellery have created the colourful new Coronation Collection, to be added to the ever popular Bloomsbury range. The Coronation collection was launched at the International Jewellery London exhibition, receiving a great response. The collection features exquisite chequer-cut amethyst, blue topaz and garnet gemstones. The regal coloured gem stones are set in fabulous fancy 9 carat gold, crown settings.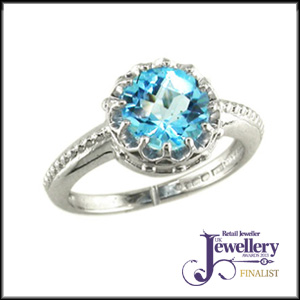 The Coronation collection includes three stunning rings with large vibrant gems. The shoulders of each ring have striking raised beading and the gems are carefully set by hand, ensuring each of the eight claws are set to perfection.  Fabulous earrings are available as studs with butterfly fittings, or as drops with hook fittings. Rich purple amethyst set in white gold, icy blue topaz also set in white gold and warm garnets, encased in yellow gold. The Coronation collection is completed with stunning pendant necklaces with adjustable 16/18 inch 9 carat gold chain with clasp fittings.
Every piece of the Coronation Collection is hand finished in the workshop of London Road Jewellery. Great care is taken to craft each piece to perfection using only the most precious materials and fine natural vibrant gems. With it's high intrinsic value and superb quality a piece of London Road Jewellery can be cherished for generations.