Sparkling Christmas Gifts
Looking for the best Christmas gifts for your friends and family?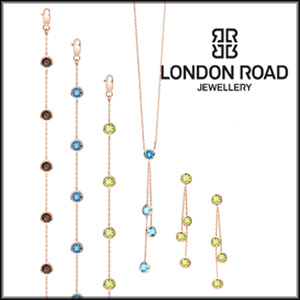 Sparkling Christmas Gifts
Looking for the best Christmas gifts for your friends and family? look no further. London Road Jewellery is packed to the rafters with gems perfect for every generation of your family and the best of friends. With such a wide selection available it can be difficult deciding what to choose, classic or contemporary?
Classic jewellery pieces will serve a lifetime. They are simple yet sophisticated and will continue to look chic regardless of the changes in fashion and style. Diamonds and pearls are a forever-young classic with a delicate stylish look for women of all ages. London Road Jewellery source pearls in a fabulous selection of colours that radiate style and sophistication. The Burlington Collection set in either yellow or white gold includes some of the most stylish pearls in London, where they are set and finished by hand. Freshwater pearl earrings and freshwater pearl necklaces should be in every girls jewellery box, regardless of age.  Priced from £69.99 pearls are a sound investment to any jewellery collection.
The raindrop collection is fantastic at adding sparkle and colour. Brilliant cut gemstones set in rose gold can light up an outfit from the most stylish work suits to everyday wear. The collection includes classic stud earrings and elegant drop earrings together with matching pendant necklaces and rings in blue topaz, peridot and smoky quartz. The raindrop collection starts from just £125.
Finding great gifts for friends and family who have everything can be tricky. London Road Jewellery have a great range of contemporary friendship bracelets in great colours. Each bracelet has a stylish gold filigree discs in rose gold or textured plates in yellow gold, rose gold or white gold threaded onto la choice of 5 luxurious silky  colours for every personality. The friendship bracelet makes a great stylish and fun gift.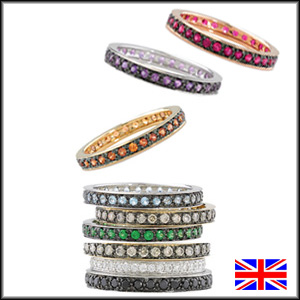 Diamonds never fail to add glamour to any outfit from jeans, a favourite LBD or a stylish cocktail dress. Diamond stack rings are perfect for adding sparkle to any look and a mindful investment to any jewellery box. London Road Jewellery stock a fabulous range of diamond stack rings using luxury white diamonds, cappuccino diamonds and black diamonds. The rings can be stacked in any order, or partnered with a stunning coloured gem stone ring or multi coloured gold rope rings for a more contemporary look. Stack rings can be purchased in stacks of three or more, or individually making them a perfect gift to add to at a later date.
The Portobello diamond collection is the perfect gift for any age. Diamond stud earrings set in white or yellow  gold only £195 and matching bracelet only £395.
They will never date and look perfect with any outfit.