Showstoppers at the Chelsea Flower Show
The Chelsea Flower Show opens its gates on the 19th May 2015 at the Royal Hospital.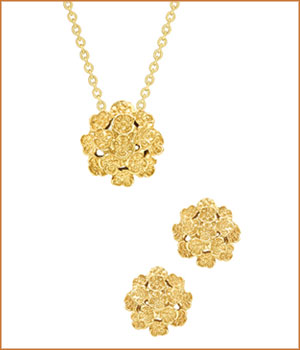 The Chelsea Flower Show opens it's gates on the 19th May 2015 at the Royal Hospital. The Hospital grounds will yet again be transformed into spectacular shows of colour, texture and fragrance. With Gardens costing up to £250,000 each, there is no room for anything except pure brilliance.
A group of synchronized swimmers including British Olympian Katie Clark, Hannah Green and Robyn Bignell opened the M & S Garden, swimming in a pond wearing hats made with 800 Dance Chrysanthemums.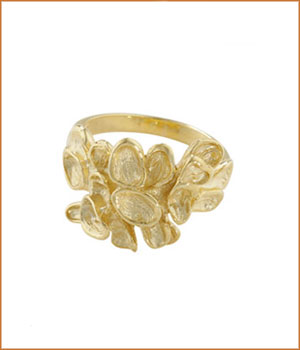 Chelsea Flower show has become a show of trends as much as a show of horticulture. Visitors can be seen viewing spectacular gardens, looking incredibly stylish and also showing what is hot in the season ahead. We can expect to see big prints of roses and tropical flowers and accessories to envy. London Road Jewellery will no doubt be featuring at the Chelsea Flower Show with the ever popular Kew Collection adding a stylish finish to show stopping looks. Posy stud earrings and matching pendant necklace and ring are a perfect seasonal addition to an early summer outfit. With trees heavy with pink blossoms, the London Road Jewellery Posy Collection is a favourite with 14 textured flowers with polished edges clustered together.
Kate Moss is rumoured to be attending the show for the first time this year, according to the evening standard. In a recent interview with Vogue, Kate said she and her friends "Used to talk about clubs, and where we were going that night, and now we talk about gardening." For those who choose to rest their feet at the show with a cocktail or glass of sparkling champagne, surely the perfect accessory is a stylish falling leaf cocktail ring. Like all of the gardens at Chelsea, the falling leaves collection is handmade. The London road collection is made only a few tube stops away from the Royal Hospital the London Workshop.dges clustered together.