Portobello treasures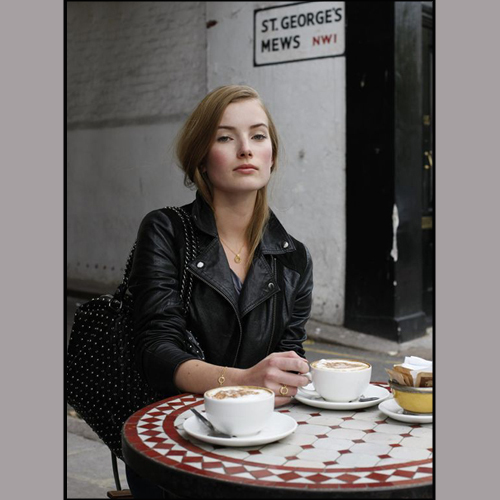 "Portobello Road, Portobello Road, street where the riches of ages are stowed! Anything and everything a chap can unload, is sold off the barrow in Portobello Road. You'll find what you want in the Portobello Road! " – Mr Brown, Bedknobs and Broomsticks
Portobello Road is a London institution. The curving West London street runs the length of the colourful and quirky district of Notting Hill, and has been immortalised in countless works from the movie Notting Hill to novels by Ruth Rendell and Paulo Coelho.
What inspired them is no doubt what inspires us whenever we revisit the area – the treasure trove of antiques, bric-a-brac and hidden delights in the sprawling antiques market that began to take root in the area in the 1940s and is now a much loved London institution.
Here at London Road we're proud to be a third-generation family business, and as a child Suzanne, our Creative and Marketing Director remembers being taken by her grandfather and company founder to rummage through the stalls in search of hidden gems.
It was memories of these expeditions, and the beautiful vintage treasures unearthed within them, that inspired our Portobello collection.
These geometric earrings have a hint of art deco style about them, just like many of the vintage pieces you might find when combing through a ramshackle stall on this famous street:
Of course, a visit to the market doesn't mean you'll necessarily come away with what you were looking for. All is not always as it seems; what looks like gold can turn out to be trash; an uneventful glance could lead you to the purchase of the year.
Heart quickening, the treasure hunters take their chances. The beauty and frustration of the secondhand market is that you never know quite what you're going to get. Perhaps an evil eye bracelet, with its symbol of good fortune, is what's needed when setting off on a voyage of discovery?
https://www.londonroadjewellery.com/product/luxury-evil-eye-diamond-turquoise-bracelet/
The market is still open and for visitors to London we highly recommend it as a place to unearth wild and wonderful vintage pieces: clothes, jewellery, furniture and antiques of every shape and size. Portobello is now an affluent and fashionable area, and modern prices reflect that gentrification, but there are still bargains to be had and secrets to be found. Stories lie hidden in scraps of paper forgotten in pockets and flashes of gold beneath tarnished surfaces.
And for vintage designs with modern quality, and the guarantee of the finest workmanship, you need look no further than our own Portobello collection – and this beautiful pendant exemplifies that quirky style:
Happy antique hunting!