Perfect Party Jewellery!
This the season to party!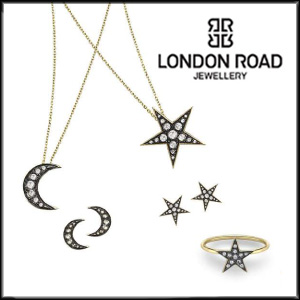 Perfect Party Jewellery
Tis the season to party! With the onset of party season, every woman is seeking out the perfect dress and fabulous accessories to look incredibly stylish and ad a unique look to an outfit. When you get a last minute invite to a party you simply can't refuse and the only outfit to hand is a trusty little black dress, fabulous jewellery will make you noticed, for all the right reasons.
Every fashionista will be aware that this year has been dominated by fabulous textures that exude luxury. Shimmering sequin dresses and fabulous faux fur collars and jackets are the hottest looks of the party season. And it would be foolish to overlook the perfect little black dress in your wardrobe that just needs a few accessories to make it instantly on trend. No look is complete without carefully chosen accessories. The Starry Night collection from London Road Jewellery is one of the hottest accessories of the season. Stunning star drop earrings studded with rose cut diamonds set in black rhodium with three rich gold chains suspended from the stars are quite sensational. Finish the look with the sparkling Starry Night Star pendant necklace for a show stopping look.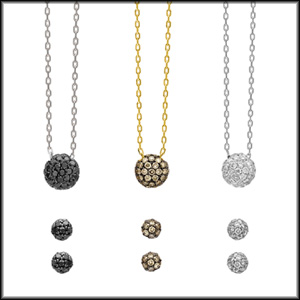 If you are looking for perfect accessories to an evening dress, you need look no further than the Bloomsbury Balls collection. The Bloomsbury Balls collection adds that extra sparkle to finish your show stopping look. In fabulous colours including orange sapphires, rubies, topaz and amethyst, and diamonds in white, cappuccino and black, the Bloomsbury Balls collection is sure to make you shine across a room.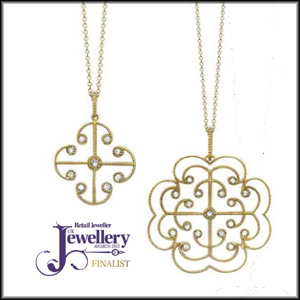 Lace dresses have been incredibly stylish all summer and their reign is set to continue into the new year. The most stylish lace dresses have been seen on Emma Watson, Nicole Scherzinger and of course not forgetting the Duchess of Cambridge.  The Lattice collection is the must have accessory to add a perfect finish to a spectacular lace dress. Available in white and yellow gold, the collection includes drop earrings, bracelets and the ever popular lattice pendant necklace. Each piece has brilliant cut diamonds set in fine beads. The Lattice collection is contemporary and stylish, sure to bring out a little envy in your friends.
Fine jewellery is becoming increasingly popular and many collections at London Road are designed to be worn everyday. Women are wearing fabulous pieces in the board room, at the school gates and cocktail parties with friends. Shine into the new year and add a little glamour and sparkle to every day.