Hot Autumn Fashion Accessories
Autumn is in full swing with leaves falling and a mixture of sunny days, stormy nights and breezy in between.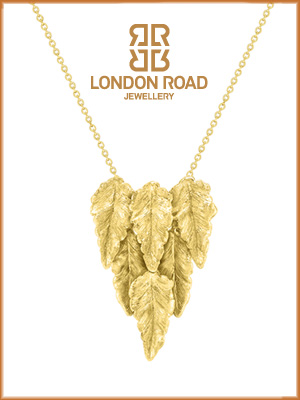 Autumn is in full swing with leaves falling and a mixture of sunny days, stormy nights and breezy in between. But the temperature is only going one way, and as temperatures drop your wardrobe needs to be prepared for the months ahead. This season is all about wrapping up against the cold with scarves, capes, shearling and shawls playing a key part in pretty palettes, sixties shapes, prints and flashes of shining gold.
Bold colours and flower prints remain key for the winter season and this was most notable at the Dolce & Gabbana runway, where floor length scarlet forest print dresses were worn with fur hoods and fabulous capes. The catwalk has kept bold flower and foliage prints blooming as the air chills.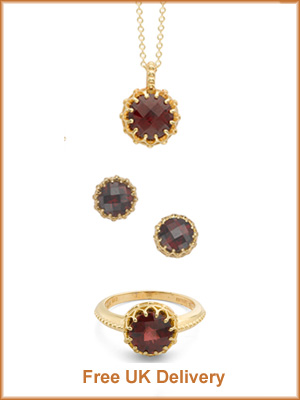 In cities filled with bright lights, fashions on the streets remains as intriguing as those on the runway. It's all about finding key pieces to make a look unique and stand out for all the right reasons. London Road Jewellery create the most beautiful accessories to add warmth and glamour to your winter wardrobe. The Kew collection includes a delicate falling leaves collection, key for the whimsical forest and flora trend. The gold Kew Leaf Necklace has gold 5 textured leaves interspersed along a gold chain. The sophisticated statement necklace comes as part of a collection that includes rich gold layered leaf earrings with fluted edges and a single gold leaf ring.
Autumn really highlights bright and rich natural colours. The Sloane Cornelian Ring has a fabulous cabochon cut orange quartz cornelian, perfect for adding a warm glow to your autumn look. With claret the colour of the season from tones of deep purple to hues with rich red undercurrents, it's a colour that works for day and night. Perfect for dressing up or down, it's a great alternative to black.
The Coronation collecton is perfect for switching a look from day to evening. Wear a simple shift dress to the office and at the end of the day, step into a pair of fabulous heels and add vibrant chequer cut garnets to add fun and sparkle to your look. The coronation collection includes a ring, pendant necklace and earrings available as studs or drops for a little extra glamour. Each stone is set by hand in the London workshop into 9 carat yellow gold crown settings.