Henley Regatta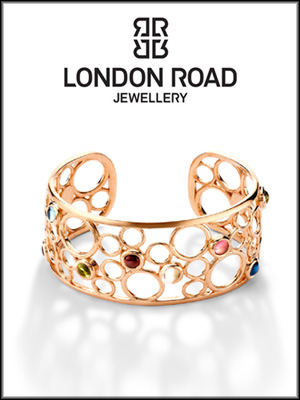 Shining Bright at Henley Regatta
Henley's famous annual regatta attracts international crews and even Olympic champions, making it a must-see event in the sporting calendar. One of the most quintessentially British events the summer social calendar has to offer, attracting crowds of 350,000 people over the five days, this year's first day being Wednesday 3rd July. The first Henley Royal Regatta took place in 1839 and today's Regatta remains one of this country's truly unique sporting occasions.
Elegance and sophistication are the order of the day, with spectators obeying the infamously strict dress code of the Stewards' Enclosure. The lawns and towpath were filled with soft pastels, bright colours and bold patterns, which have become synonymous with the event.
Outfits were being finished with designer clutches, huge sunglasses and obligatory glasses of bubbly. The river was as easily as stylish as it was sporty. London Road Jewellery have many pieces in their collection that are simply perfect for the occasion. The elegant Rose Gold Bubble Multigem Cuff has many striking brightly coloured cabochon cut gems set in a curved rose gold cuff. This collection also includes the much sought after, Rose Gold Bubble Ring, a piece handmade at the jewellers London workshop.
As always, the men were making style statements with brightly coloured blazers in colour combinations covering the entire spectrum. Each blazer showing the club or country it's wearer competes for. Many ladies also chose to wear their club blazers around the Stewards Enclosure, accessorized with stylish scarfs and jewellery. Gwyneth Paltrow and Kate Middleton are fans of the preppy look and have been snapped in their favourite blazers with skinny jeans, worldwide. The elegant multi gem necklace is a great piece to accessorize the look with it's blue topaz, peridot and smoky quartz shimmering in the bright sunshine recently seen on the banks of the Thames.