Cocktail Jewellery
Party season is gathering momentum as invitations drop through the letterbox and ping into inboxes.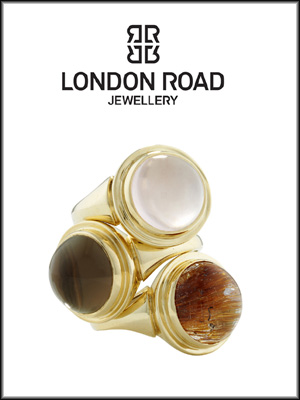 Cocktail Jewellery
Party season is gathering momentum as invitations drop through the letterbox and ping into inboxes. There will be lots of thought going into what to wear and how to stand out. Some invitations will give you the luxury of hours of pampering, whilst others will require you to attend straight from the office. The key to finishing any outfit in your wardrobe is finding perfect accessories.
The cocktail ring has become the new darling of accessories with fabulous rings of all colours and sized sparkling at occasions from drinks with friends to film premiers and red carpet events worldwide. First Lady Michelle Obama wore a spectacular diamond cocktail ring on inauguration night whilst dancing with husband Barak, a ring Michelle has worn many times since with great style. Princess Beatrice was recently spotted leaving Boujis nightclub wearing a spectacularly large purple cocktail ring, and Angelina Jolie has been pictured on several occasions wearing a favourite bold green gem.
Fabulous oversized rings are not the sole preserve of the red carpet, or the rich and famous. Professionals are increasingly buying them as gifts to themselves. Statement rings have replaced the large handbag as the must have accessory.
London Road Jewellery have designed a collection of stunning cocktail rings and earrings in vibrant colours and stylish designs. The Sloane Collection is a collection of bold cabochon cut gemstones set in a 9ct yellow gold rub over setting. The Sloane collection is available in 9 different gemstones including a spectacular orange brown rutilated quartz, a shimmering blue and gold lapis lazuli and a pale pink rose amethyst.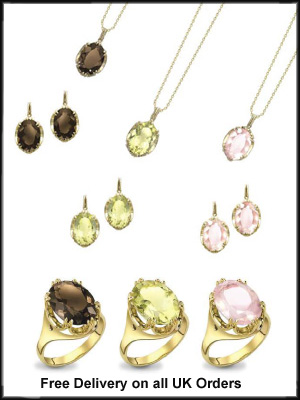 The Martini remains a firm cocktail favourite thanks to James Bond. Including vodka, sometimes gin, dry vermouth and garnished with an olive or lemon twist. The clear cocktail is perfect for allowing rings to take centre stage. London Road have created a stunning cocktail collection of quartz cocktail rings, earrings and pendant necklaces. The collection includes fabulous oval cuts of yellow, rose and smoky quartz set in a highly polished 9ct yellow gold scalloped bezel. The chic ring is available in two stone sizes.
Cocktail rings are a must have to add glamour and sparkle to your jewellery collection. With so many fabulous styles available, you may find yourself with a collection of your own.