Rainbow collection styled by That New Dress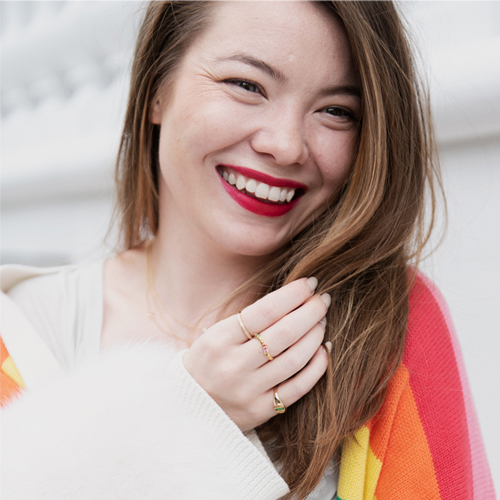 I've delved into September with a myriad of bright shades. The surprising thing about embracing all the colours of the rainbow, is how easy it is to add them to your day-to-day wardrobe. Whether it be with jeans, dresses or leggings, all these rainbow pieces can be perfectly paired with almost anything.
For those that aren't quite ready to wave goodbye to their trusty black, there are still subtle but lively ways you can add some colourful vibrancy to your look. London Road Jewellery recently extended their Bloomsbury collection with a new rainbow design which includes a necklace, ring and earrings. Each feature a prism of stunning sapphires and tsavorite garnets set in hallmarked 9ct yellow gold.
These delicate pieces manage to pack a punch without being overwhelming. They're a beautiful focal point against either a dark or rainbow outfit.

My personal favourite is the Rainbow Gold Ring. I love the elegance of the D shape which curves upwards and across the finger. This unique shape has a softness to it yet still creates a perfect colour pop.
I'm a huge fan of layering jewellery and I've always stuck to the belief, "the more the better"! This ring's unique shape also means it looks amazing layered. I particularly like it teamed with London Road's Signet Ring. These two pieces just seem to perfectly sit together and complement one another.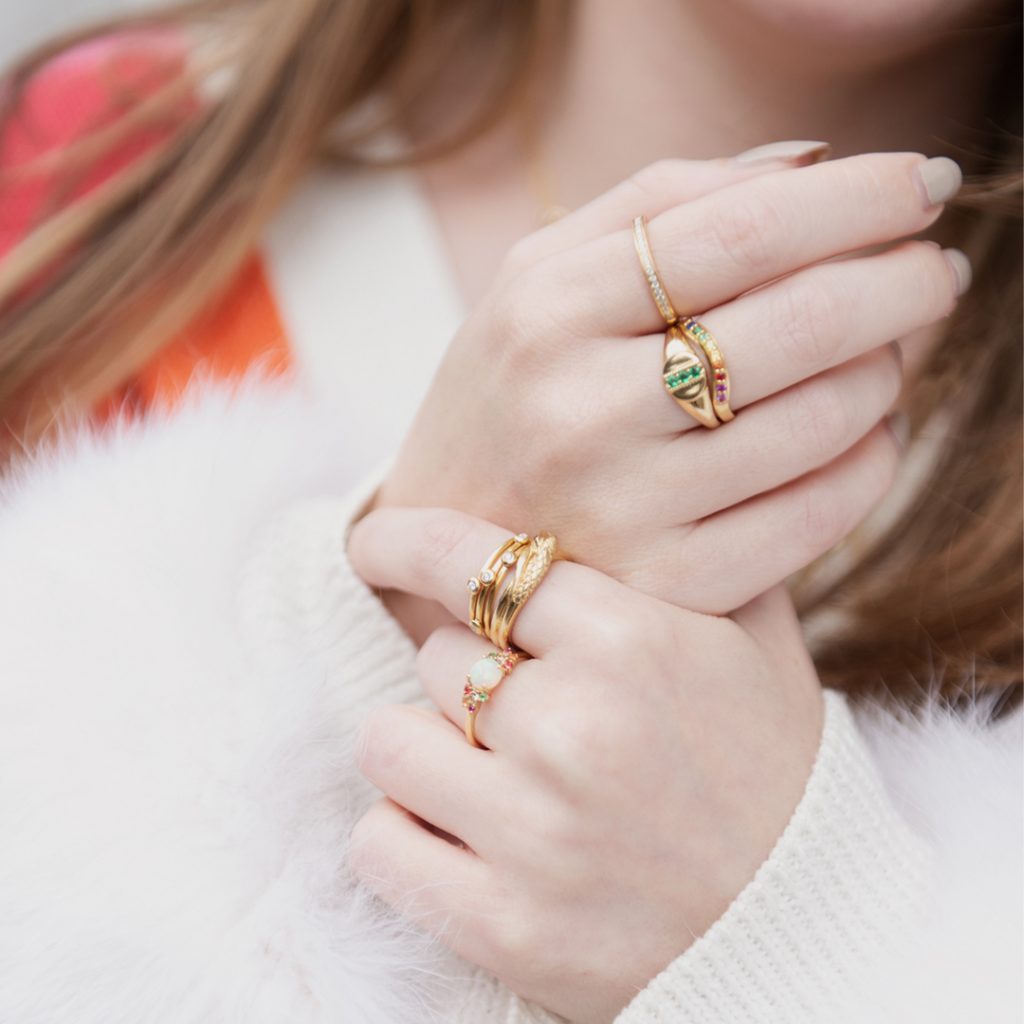 Much like the ring, the Rainbow Necklace offers the option of wearing it alone or laying it up. The occasions I tend to wear it on its own is with a black tie dress on an evening out. This necklace adds the ideal dose of liveliness while still being timeless and elegant.
During the day when I'm usually casual in jeans I tend to layer it to give it more of an undone, boho vibe. In order to get that defined pop of colour, I like to wear the Rainbow Necklace as the centrepiece between two simpler necklaces. I've styled it here with two of London Road's necklaces, the Raindrop Diamond Pendant and Buttercup Necklace.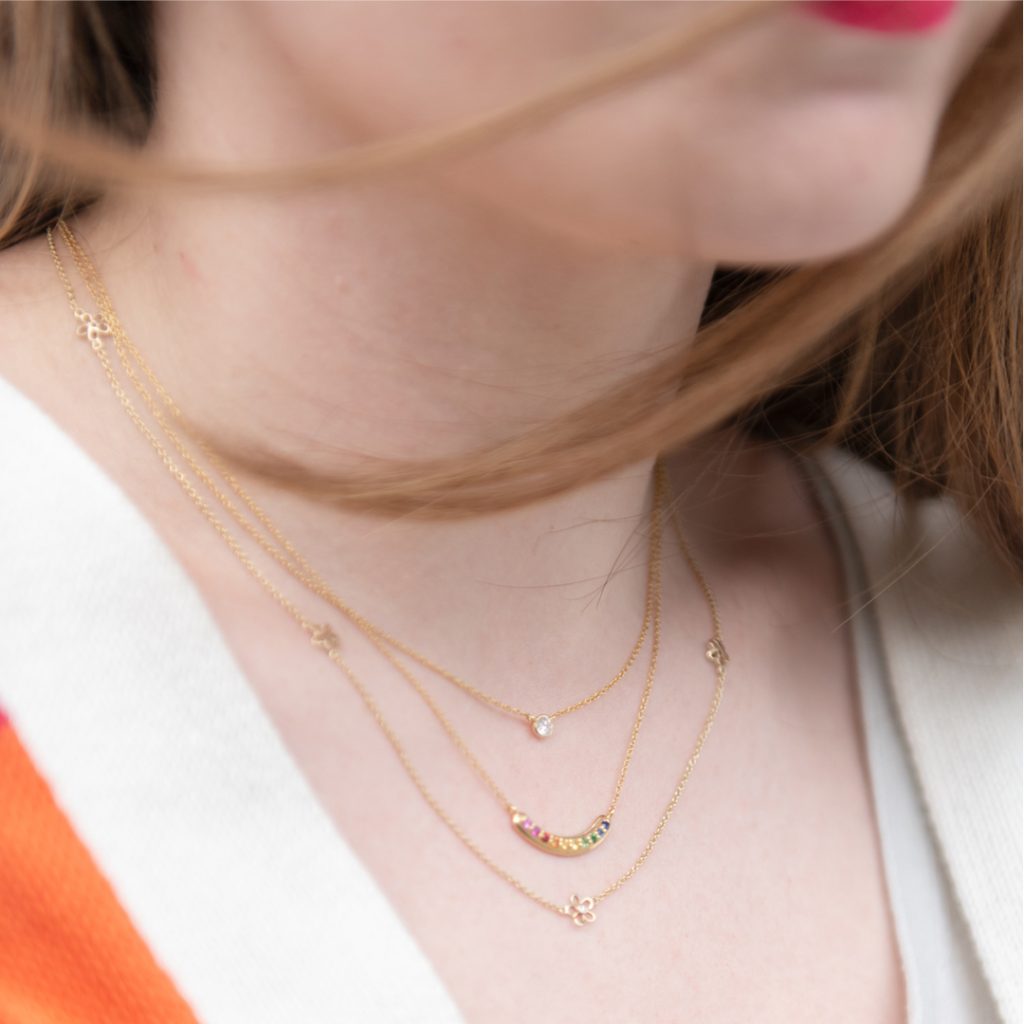 Whether you prefer bold or subtle there are so many effortless and stylish ways to add a rainbow of colours to your outfits. As summer draws to a close and the days get shorter, I cannot think of a better time to brighten your day and look.
Thanks to Dominique for her inspiration and beautiful photography.