Porcelain Beauty by Heather
London Road Jewellery via Jewel Street.com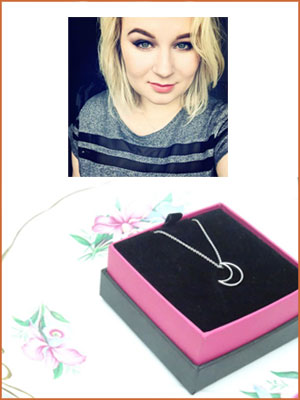 With my end of year formal just around the corner, I've been on the look out for cute and dainty accessories to pair with my otherwise quite simple and understated black dress. When it comes to jewellery, my tastes are very simple really, I don't like anything too fussy and i'm all for that effortless and chic look. I was unsure what it was exactly that I was looking for, but I knew that when I saw it, I would know. The lovely team over at Jewel Street allowed me to browse their website and see what they had to offer. First things first, I'm so impressed with the design and practicality of their website. I must admit, I'm not normally one for online shopping as a lot of websites are so poorly designed and don't really allow you to browse easily. With different sections for mens, womens, childrens and even a boutique section it's so easy to spend endless hours scrolling through their stunning selection of jewellery. But what I love about Jewel Street the most is how they've also gone to the extra effort of dividing the sub categories even further allowing you to search for specific items, specific brands or even just specific materials.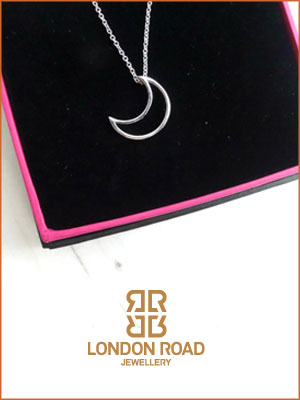 WHO ARE JEWEL STREET?
---
Jewel Street have just about everything you could ever hope for ranging from silver, to gold and even rose gold, pearls and diamonds, they've got something to suit all tastes. I spent a good few days browsing their websites bookmarking and mentally "adding to basket" and I have to say, I'm obsessed. For anyone who doesn't already know, Jewel Street is the global marketplace of professional jewellery. They strive to cut out middleman expenses and bring you gorgeous and well-made jewellery at the best possible price. They offer free standard delivery or charge £8.65 for international shipping, and they offer a 30 day money back guarantee if you're not happy with the item or wish to return it, but I honestly doubt anyone has any excuse to want to send any of their items back as they are all stunning! Jewel Street hosts over 250 designers and brands, making them the biggest jewellery marketplace in the world; they hand select award winning designers and leading jewellery brands as well as some of the best fine jewellery designers in the world, and with prices ranging from £20 to £5000, I guarantee you'll find something you like! AND, possibly the best news, if you're a student you can receive 15% off with your Uni Days card! What's not to love?!
Can you tell that i'm slightly impressed (and obsessed) with Jewel Street overall? If you're on the look out for a new item of jewellery for yourself, or for a loved one, I would highly recommend seeing what Jewel Street has to offer!
WHAT DID I PICK?
---
When I stumbled across the London Road designers I knew I had found the section I wanted. London Road offer distinctive and colourful collections of stylish women's jewellery which I'm just completely smitten with. Ranging from bold and eye-catching to elegant and chic, the London Road look incorporates rose, white and yellow gold with diamonds, pearls and a wide choice of dazzling gemstones, it really is hard to not fall head over heals for their vast collections. What I really love is the personalized touches in reference of London; collections are named after some of London's most vibrant and popular areas, including Bloomsbury, Burlington, Carnaby, Kew, Pimlico, Portobello and Soho.
For me personally, it was their Portobello collection that really caught my eye, with elegant offerings and comprising stars and moons set with especially cut rose hold diamonds, finished with black rhodium, I instantly knew that this was going to be a collection I would be purchasing from on a few different occasions. I considered so many different options before finally opting for their Portobello Sterling Silver Starry Night Moon Pendant*. The pendant comes with a 16 inch chain (with a 2 inch extension) making it the perfect length for most people. It sits beautifully, on me, in the center of my collar bones which is a length I personally find to be extremely flattering. The actual pendant itself is just 1.5cm making it beautifully dainty; nothing too overpowering, but just enough to really set the look. When I received the necklace it was gift wrapped in the most gorgeous, and sturdy box, meaning if you're looking to treat a loved one, you don't have to worry about trying to present it in an acceptable way… everything is already done for you! The necklace is lightweight and honestly one of the most beautiful items I own, priced at £75 I personally think it's a real bargain when you consider exactly what it is you're getting for your money! I'm honestly smitten with this beautiful necklace and I'm thoroughly impressed with the quality of the item too. I will definitely be looking into purchasing from the website in the future – it's actually my sisters 16th birthday in a few months time so I will most likely be treating her to something from Jewel Street too, but then again… I may just treat myself instead!
Have you ordered from Jewel Street in the past? Or are you tempted?