HOW TO BUY JEWELLERY AS A GIFT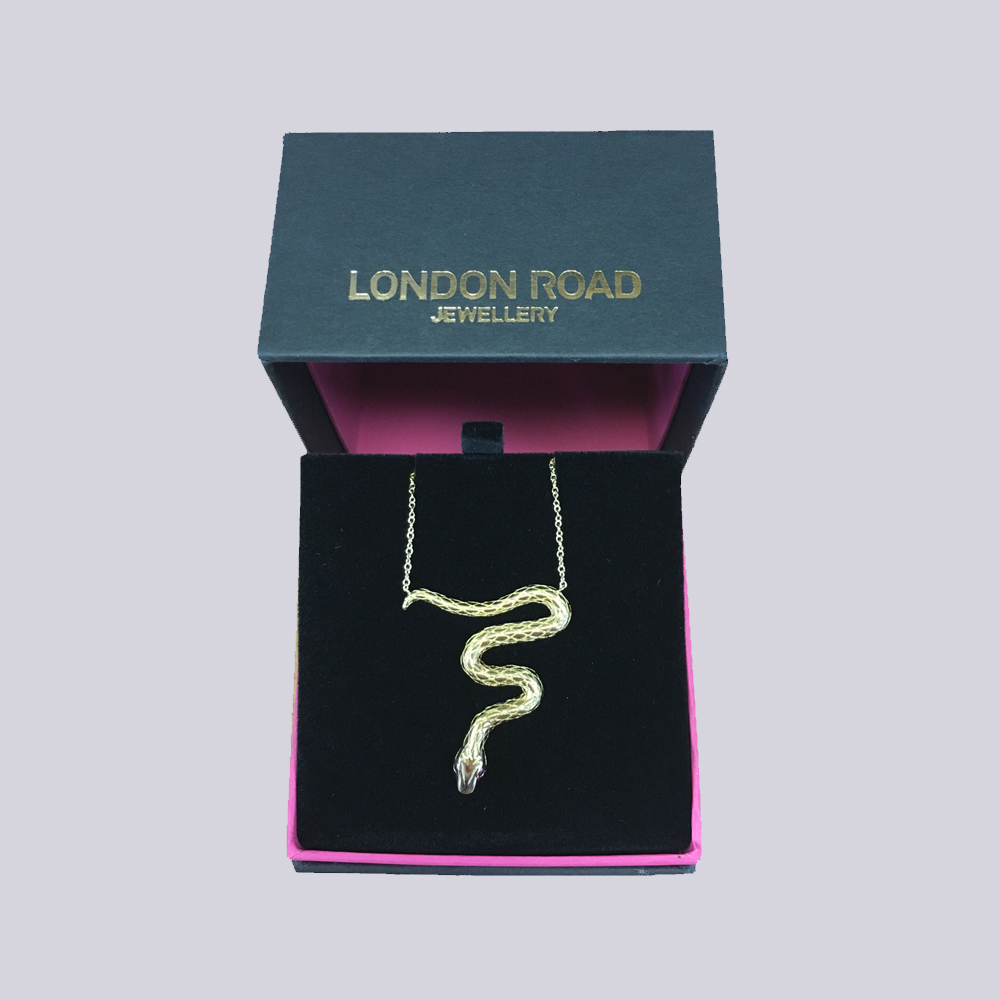 As children, when it came to presents, Size Mattered. For grown ups, however, the opposite is true. The tinier the box we're unwrapping, the quicker our hearts beat in anticipation of the sparkle that lies within.
Jewellery is the perfect gift, for partners, family or friends. Luxury, delight and exquisite craftsmanship – what could be a more thoughtful expression of celebration for someone we care about?
But we're the first to admit that buying it for someone else can be surprisingly tricky. After all, jewellery is personal, intimate, worn against the skin. The best presents need to blend with the wearer's style, light them up on first sight, and, we hope, become a treasured addition to their own collection.
With three decades of experience, we've learned a thing or two about how to achieve that. Here are our top tips for buying jewellery as a gift:
1. Pay attention
Does she wear graceful, swinging earrings or subtle studs? Long pendants or necklaces that skim the collarbone? You might notice a colour she loves – one that matches her favourite dress, or would contrast beautifully with a treasured scarf. Golden or darker skin tones are set off by yellow gold; paler skin tones work well with delicate rose gold. (If in doubt, white gold works with any skin tone…)
Look back over pictures of events where she's made an effort and dazzled. Noticing her style and buying something she'll actually wear will mark out your gift as something she'll want to show off again and again.
2. Follow your instincts
We think this is just as important: once you've noticed what styles or colours they tend to wear, choose a piece you're drawn to, as well. (Never choose something you think is ugly!) If it's something you love, chances are it'll be infused with something about your personality; something of your shared connection.The best gifts have something of the giver as well as the recipient in them.
3. Be bold
Part of the delight of unwrapping a gift is pulling out something unexpected; surprising. There is something magical about a present that's quirky in some way. The purpose is to enchant – not to be useful or humdrum. The beauty of jewellery in particular is that someone else's choice can lead us beyond what we might pick out ourselves. Don't be afraid to choose something that makes the wearer smile; that might be an unexpected addition to a new dress or an old favourite outfit. Fortune favours the bold!
4. Buy quality
More than anything, jewellery rewards careful choice when it comes to craftsmanship. Your worst nightmare as a gift giver is a piece that falls apart, snags or breaks, or discolours due to poor workmanship. Choose items made by a reputable workshop; preferably one based in the UK or somewhere you know pays a fair wage for the artisans who work on it. A piece that's well made from quality materials will last a lifetime.
5. Choose something with meaning
It could be as simple as a birthstone or a traditional anniversary gift – the most treasured presents have a private meaning that speaks of your connection with that person's life. A symbol of good fortune, perhaps, for someone moving into a new role; a snake to symbolise a fresh start. Her favourite flower, or the initial of a new baby. Let the person know why you've chosen the gift, and it becomes more than a treasured jewel… it's priceless.
Featured pieces:
https://www.londonroadjewellery.com/product/luxury-yellow-gold-enchanted-evil-eye-diamond-and-turquoise-drop-earrings/
https://www.londonroadjewellery.com/product/stunning-yellow-gold-kew-serpent-pendant/
https://www.londonroadjewellery.com/product/elegant-letter-a-diamond-pendant/
https://www.londonroadjewellery.com/product/exclusive-rose-gold-ruby-ball-pendant/