Demi-fine jewellery: exquisite quality, affordable design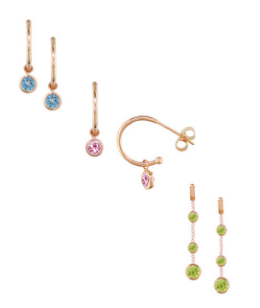 At London Road Jewellery finely crafted, contemporary fine and demi-fine jewellery is our specialty. We design each piece in our London Studio where our team of artisans practice their delicate craft.
Whether it's deliciously chunky semi-precious stones, or playful rings to stack and layer, our family business is London's best-kept secret when it comes to finding the widest selection of fine and demi-fine jewellery.
The reason? Quintessential London style is our trademark. Bold, playful, and never afraid to experiment and ruffle some feathers. Whether it's fashion-forward evening pearls, subtle sorbet shades for stylish mavens with an eye for current trends, or gifts for girlfriends in classic rose gold, demi-fine jewellery is the perfect fit.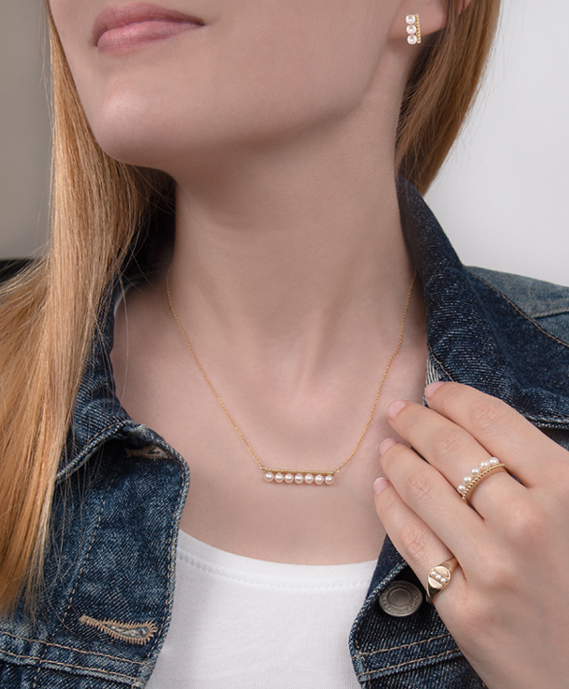 Demi-fine jewellery combines chic design with 9 carat gold (rather than plated silver or base metal). For our studio, it's become something of a signature. That's because, for three generations, we've been quietly carving out a niche in wearable jewellery combining British-made quality with exquisite materials. A cluster of peridot, moonstone and garnet in a delicate setting, for example. Or how about a contemporary birthstone signet ring to turn heads (and guarantee likes)? All at a price point that makes our designs an everyday luxury.
What is demi-fine jewellery?
Demi-fine jewellery fills the gap that's historically existed between fine jewellery – made with gold, diamonds and precious stones with a price tag to match – and plated or silver jewellery, that sacrifices quality for style and often don't stand the test of time.
At London Road, fine workmanship and quality materials always come first and foremost. So, shoppers looking for ethical British jewellery trust our London-based workshop to provide a handmade quality that's in a different league to the mass-produced jewellery, often seen on the high street.
And we pride ourselves on sourcing the unique, remarkable stones that are a hallmark of demi-fine jewellery. We hand-pick every gemstone above all for its beauty. From iridescent opals to rich rubies, we guarantee our gems all have top colour and lustre.
When it comes to demi-fine jewellery London Road are experts
We believe that good quality jewellery should be worn all day, every day – and our customers agree.
They buy jewellery for themselves or as luxury gifts. From classic hoops to rose-cut diamonds that brighten classic work outfits and pair effortlessly with jeans at the weekend.
In other words, the demi-fine jewellery trend puts a name to the way we've seen customers wearing our pieces for years.
Demi-fine jewellery: the wearable, ethical trend
Our team of highly skilled craftsmen design and hand-finish our jewellery. And our family run business stands by our ethical principles when it comes to working with suppliers and ensuring our diamonds are conflict-free, within the Kimberley process.
Most importantly, unlike fashion jewellery, London Road Jewellery pieces won't tarnish or fall apart in a year's time. They're made for you to keep and treasured; layer and restyle at will for years to come.
Where to start with demi-fine jewellery
The accessible nature of demi-fine jewellery makes building your collection easy. That means the opportunities for self-expression and styling are almost endless.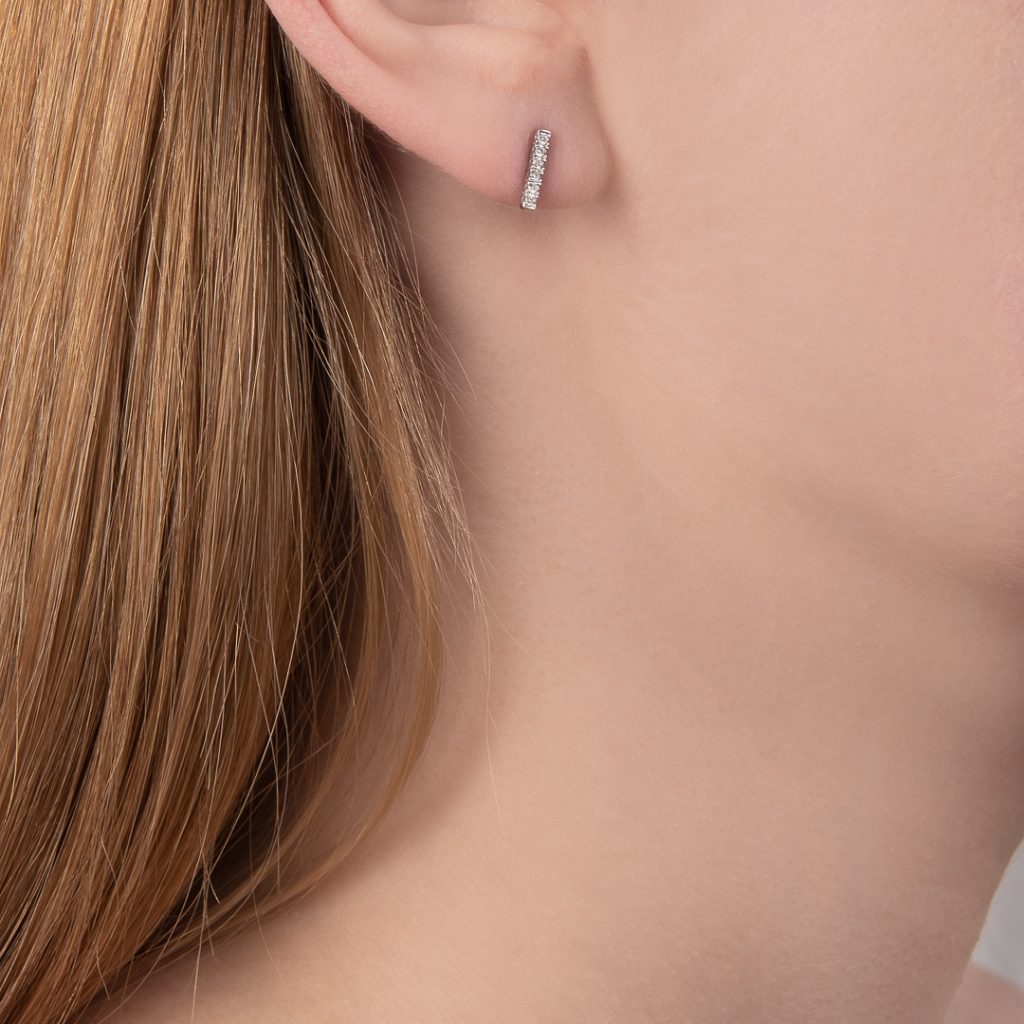 Mini diamond earrings are one of the most popular demi-fine jewellery trends; these cute bars and perfect studs bring a fresh approach to wearable luxury.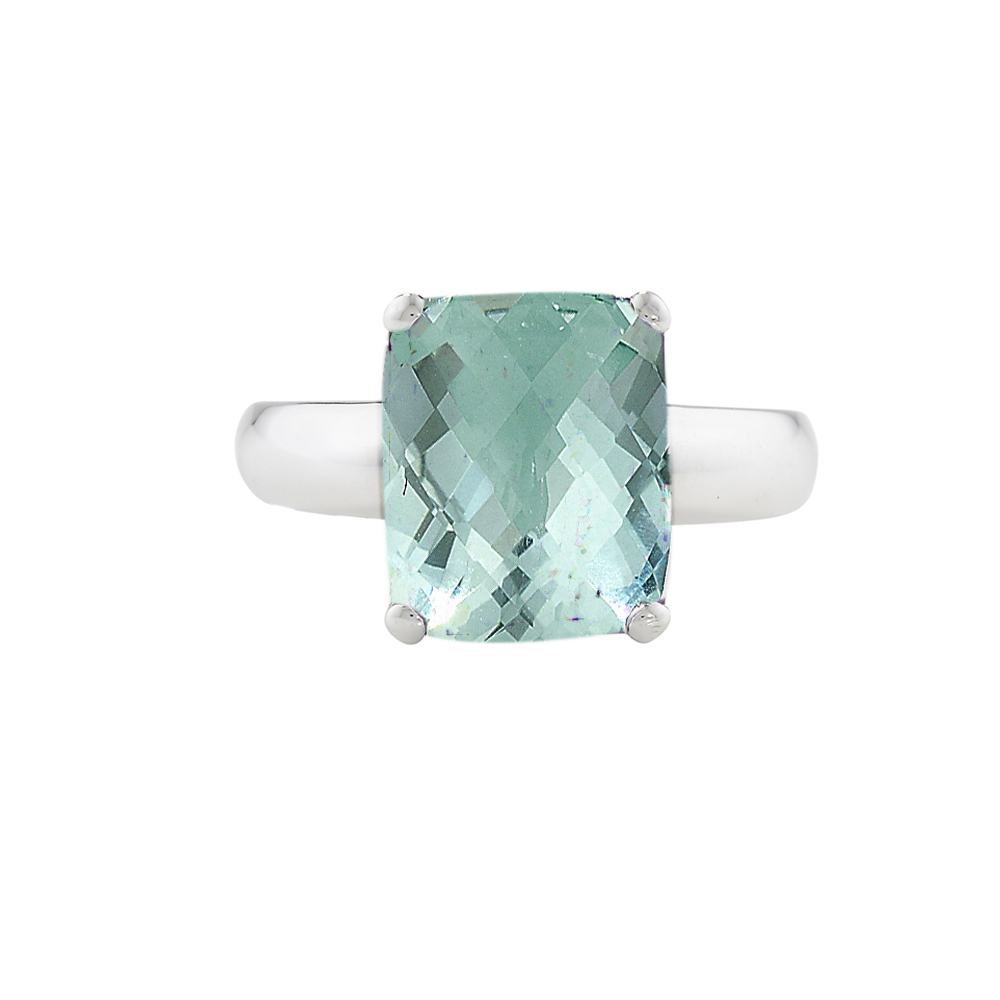 Semi-precious stones, a key aspect of the demi-fine jewellery trend, open up a world of striking colours and unusual choices – like this sea-green amethyst ring
Bracelets are there to be layered and combined in unique combinations. This Garnet Coronation bracelet is perfect to layer with a delicate two strand yellow gold bracelet.
Demi-fine jewellery isn't new. But the buzz around the trend means this is an exciting time for artisans like London Road. That's because it allows us to showcase the workmanship and creative style we've honed for generations, in the freshest contemporary designs.
Bracelets are there for you to layer and combine in unique ways. This Garnet Coronation bracelet is perfect to layer with a delicate two strand yellow gold bracelet.
It's a trend we're excited to be at the forefront of – bringing to demi-fine jewellery London Road's unique brand of quality workmanship and creative style.