Birthstone Gifts – The Blossom Pendant Collection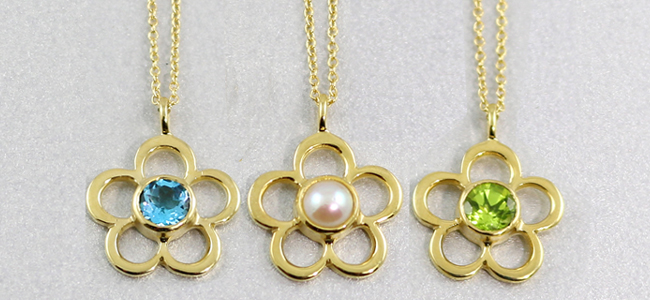 The birthstone is a gemstone given to each month of the year.
The origin of the birthstone started thousands of years ago. It is said that your birthstone holds magical powers to protect and empower the wearer. But each birthstone is believed to have different properties. Read our birthstone guide to discover your gemstone: Birthstone Guide
The Blossom Birthstone necklace is a stunning piece of jewellery with each stone set by hand in the London Road workshop, making each piece as individual as the wearer.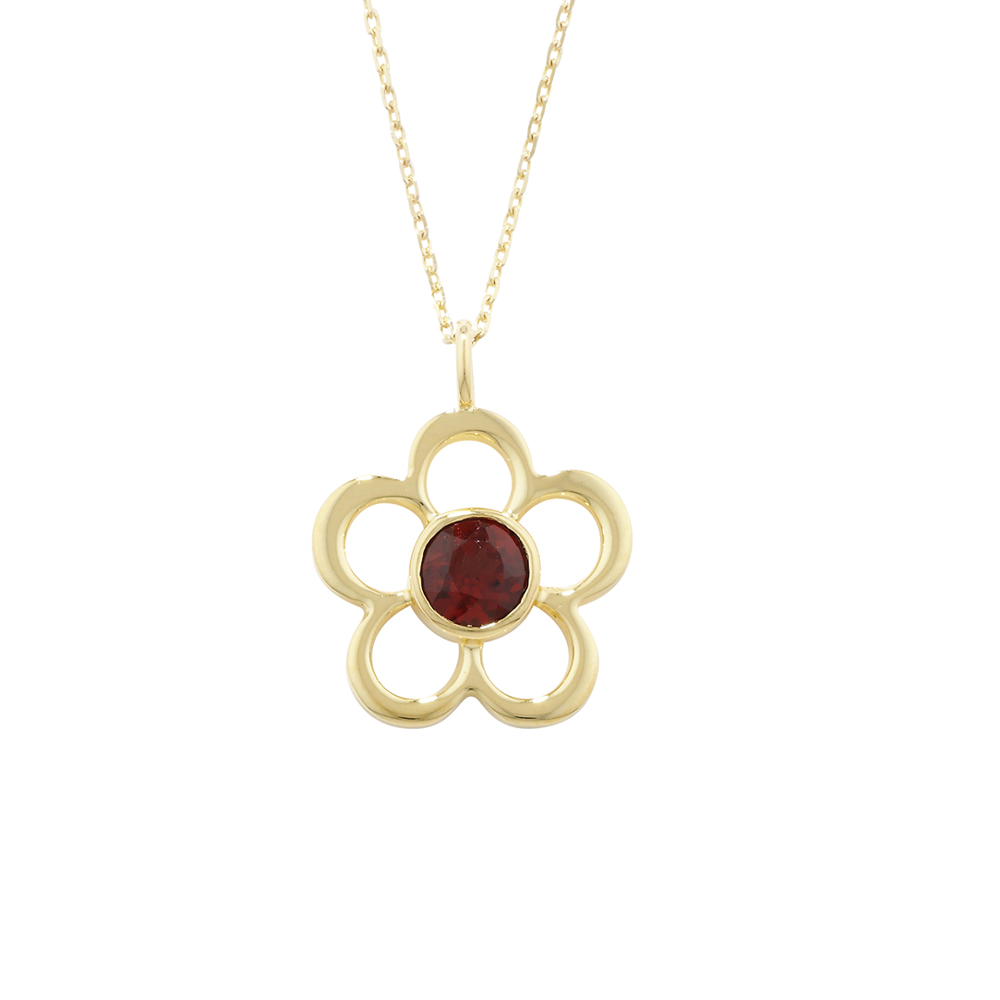 January birthdays have the beautiful garnet as their birthstone. The name 'garnet' comes from the same root as the pomegranate fruit, whose red seeds share the gorgeous crimson glow of these bright garnets. Garnet is considered a symbol of health, vitality and passion. Thought to offer protection to the wearer.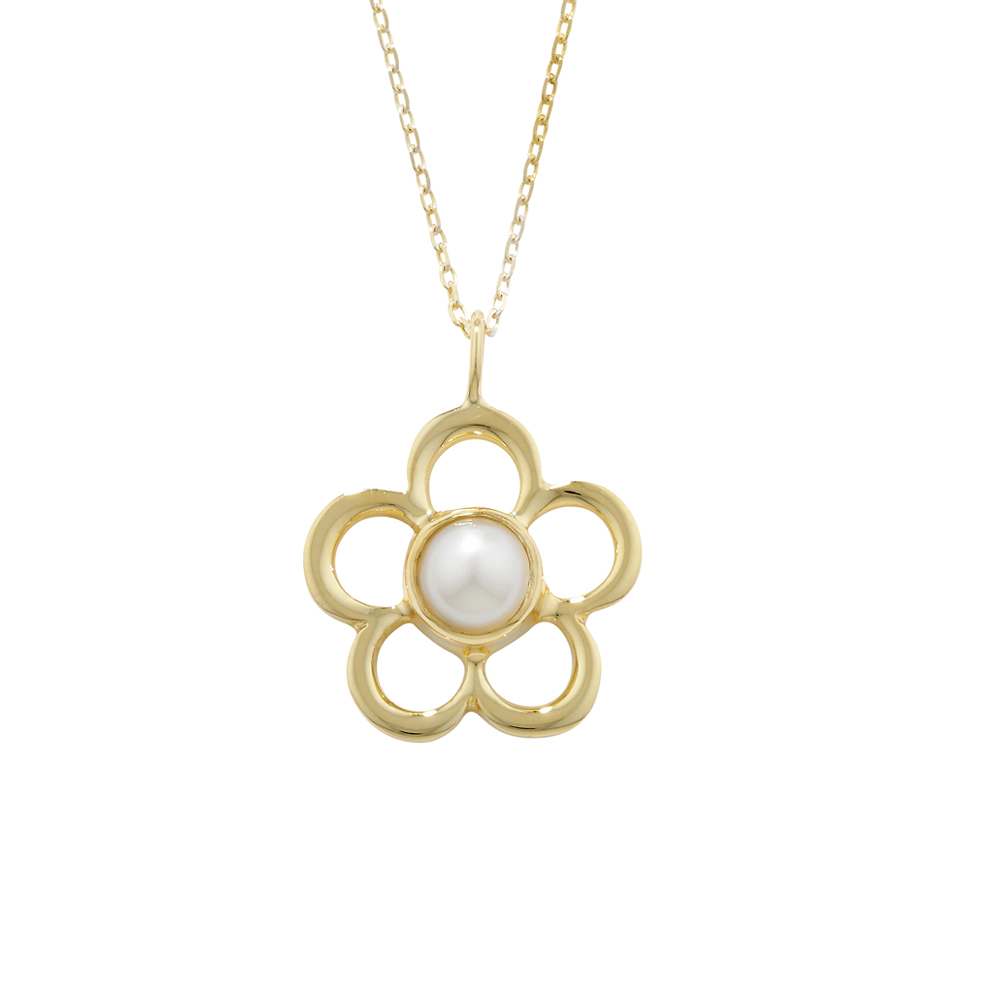 Birthstone for the month of June, this pearl birthstone necklace makes the prettiest gift. Pearls represent purity, nobility and beauty.
Pearls were treasured by the Roman Empire and later found favour in Tudor England. Pearls are unique in being the only gems that require no faceting or polishing to reveal their natural beauty.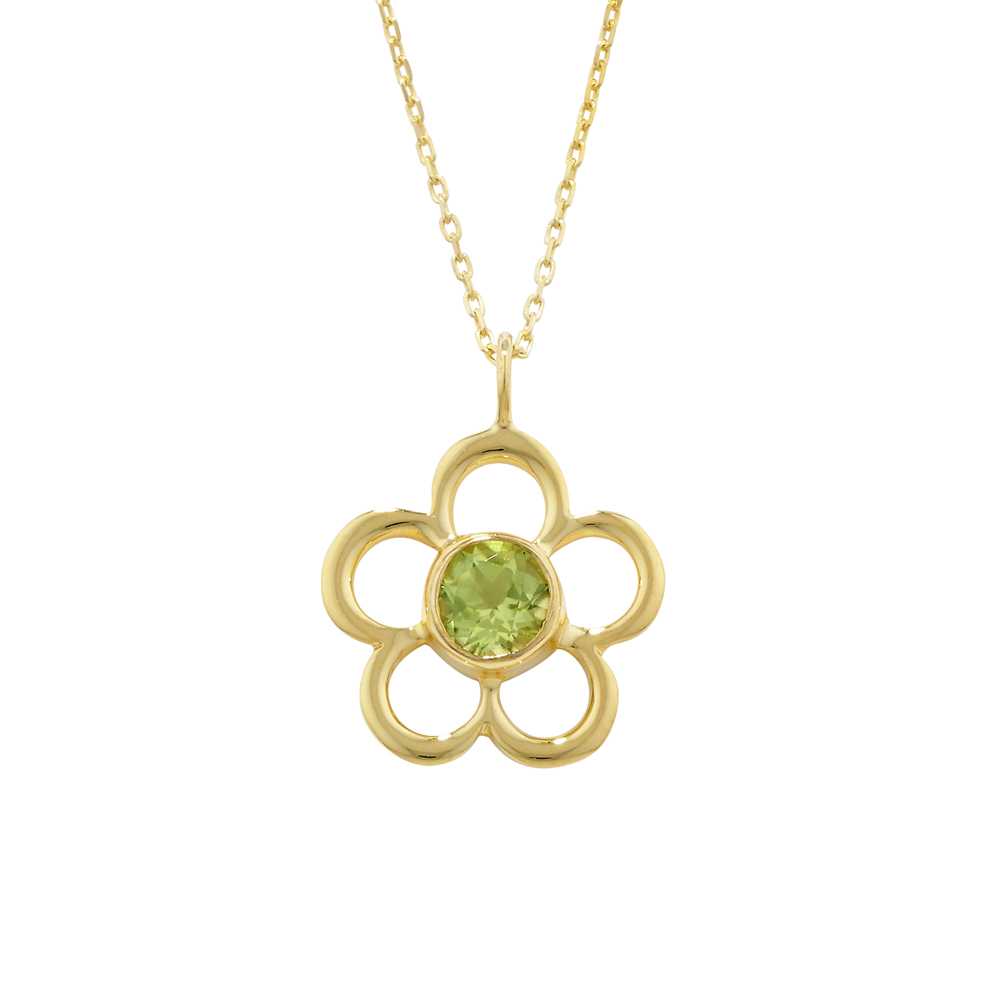 This August birthstone was valued in many ancient and medieval cultures. It appeared in priests' jewellery as early as the second century BC and down the years has been found in the churches of medieval Europe. The peridot birthstone has also been used for centuries as a protective stone. Peridots, along with diamonds are the only gemstones to naturally form deep (over 90 miles beneath the surface) within the Earth's mantle.
These London Road Jewellery flower pendants are all suspended on an adjustable length gold chain, so you can choose your look.
Wear the sunny yellow gold blossom pendant all year round to keep Spring with you.