Amethyst – birthstone for February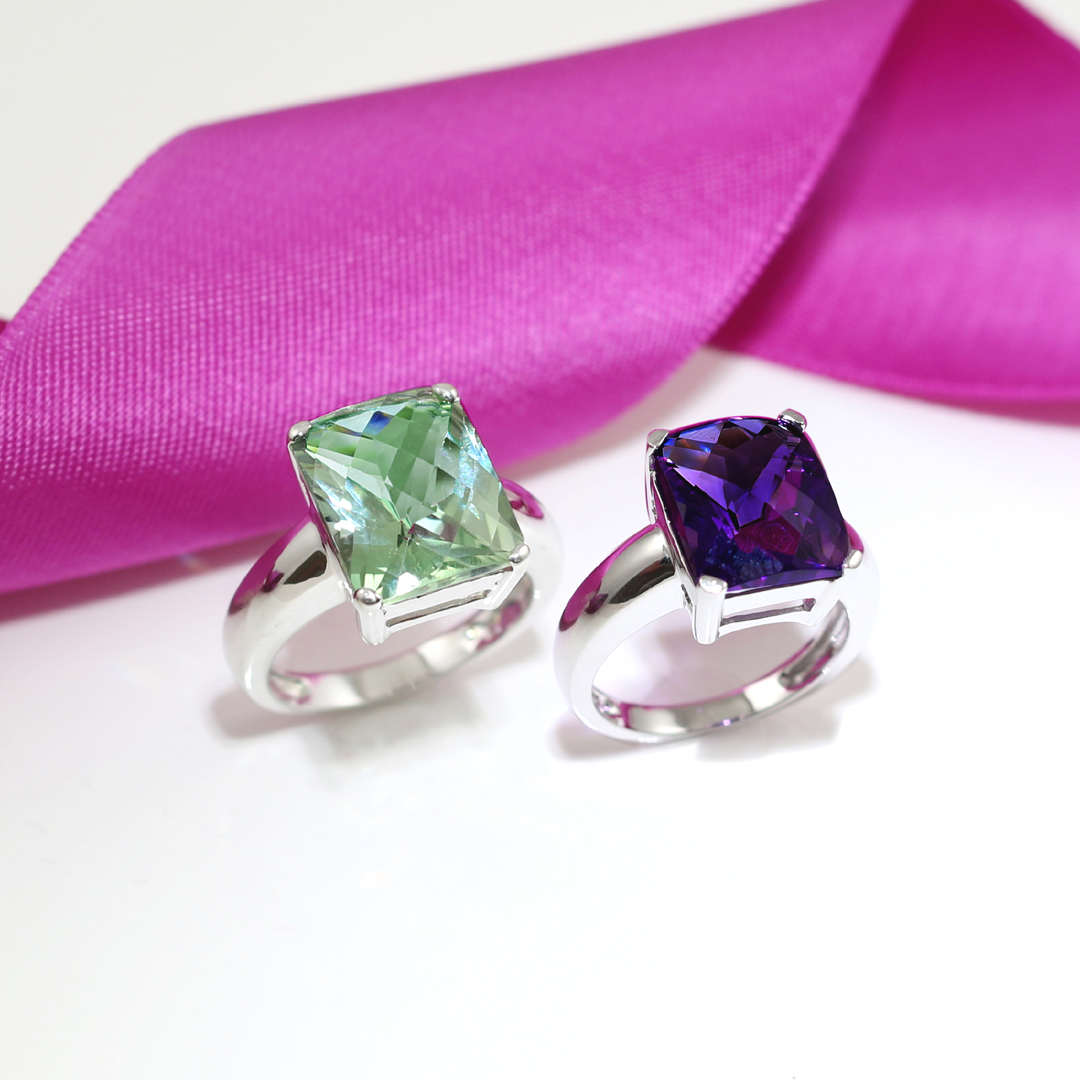 The violet variety of quartz was treasured by the ancient Greeks, who associated the sumptuous grape-like hue with Bacchus the good of wine!
In addition to its beauty, amethyst is also thought to bring balance and intelligence. Celebrate the richness of amethyst with this stunning claw-set cocktail ring.
As well as the classic regal purple shades, amethyst also comes in a striking sea green tones. A bold gem-set cocktail ring in the pastel soft tone of green amethyst, set in fresh white gold.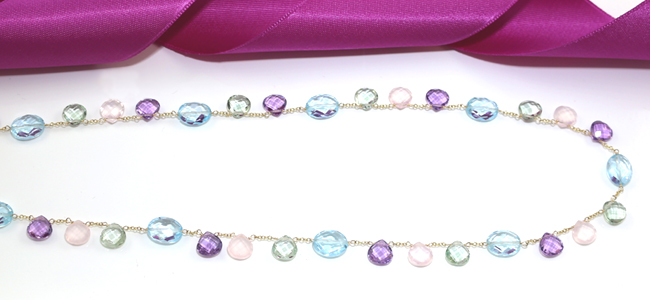 For pure pastel toned loveliness, view our divine Carnival collection ~ a tribute to purple and green amethysts, blue topaz and rose quartz in all their beauty. 
Add a purple pop of colour to your outfit with the exquisitely ornate Coronation collection – the regal amethyst pendant has an intricately unique crown setting in 9 carat white gold. Compliment with the co-ordinating amethyst drop earrings, or discreet amethyst stud earrings.
Perfect jewellery gift for those February birthdays -visit our birthstone guide to discover yours.